The Deep Dive: Adidas vs Nike in SEA
The 'Adidas vs Nike' battle continues. 

Earlier this year, we took a look at both sportswear powerhouses, comparing their 2018 assortments, sell-outs and bestsellers. The verdict? Nike was ahead of the pack, but its rival wasn't far behind.

Again, Nike and Adidas went head-to-head in 2019. From Naomi Osaka's Nike endorsement (who was previously team three stripes) to Beyoncé's new collaboration with Adidas, the competition only got tougher.
Adidas vs Nike: Who had the bigger headline?
Nike: Year of the Women
The swoosh label started the year with a strong promise: 2019 will be the Year of Women. This encapsulates not just inspired marketing, but also product development for the female body. Last year, Nike released Pro Hijab, an important innovation that furthered the retailer's global footprint.
And it didn't end there. Remember the plus-size mannequin that went viral? Nike's plus-size collection is now marketed across all channels, as well as the Motion Adapt Bra, a sports bra infused with technology that offers the best support for women.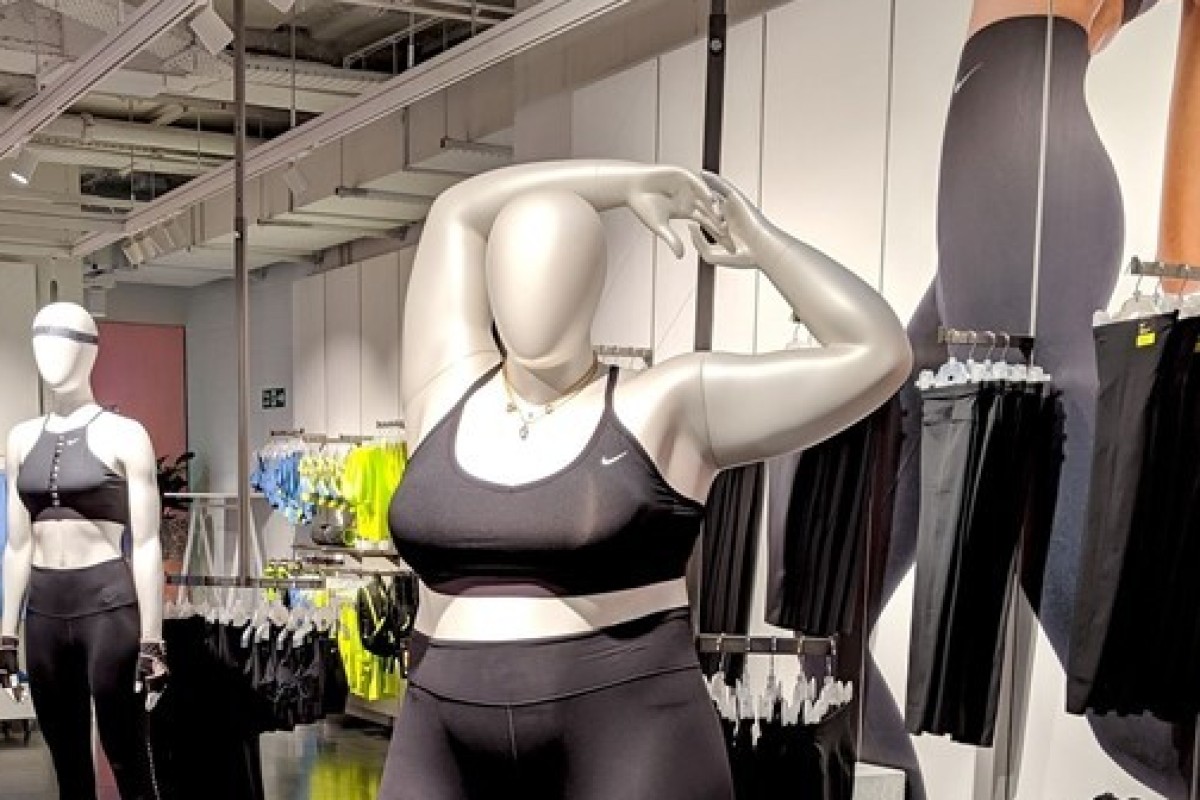 Nike's 'Dream Crazier' video for the Academy Awards was another initiative driving the cause. Serena Williams narrated the campaign video, which featured female athletes like Simone Biles and Ibtihaj Muhammad, where she shared her iconic line: 'show them what crazy can do'.

Another endorsement that fortified their promise on women's empowerment was when the US women's national soccer team won the Women's World Cup, wearing the swoosh label. In fact, three of the 14 teams Nike sponsored made it to the finals.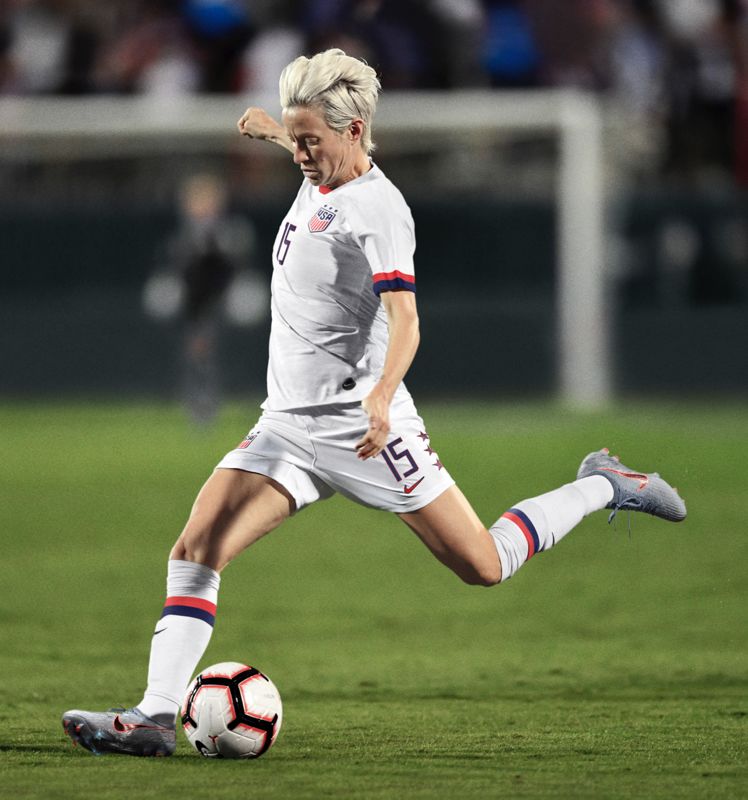 This sponsorship not only led to a massive celebration on all fronts, but it also led to the prominence of Stadium Jerseys.
Omnilytics data shows that the U.S Stadium Jerseys, for men, women and kids, had high stock movement. The jerseys sold out within its first week, and went out-of-stock again a few days after its replenishment.
Adidas: Celebrity Collaborations
Adidas didn't shy away from the headlines either.

Its partnership with Beyoncé to relaunch Ivy Park drew much fanfare and anticipation – especially since the singer left Topshop after allegations against Sir Phillip Green (chairman of Arcadia Group) surfaced. The singer's photos on Instagram racked up 2 million likes within an hour.

Adidas Stella McCartney's Spring 2019 collection stole the headlines too. The new collection was created with sustainability in mind, with 70% of the products made of recycled polyester. According to Omnilytics, the below garments were the top products that had high stock movements upon release.
In fact, the collaboration recently made waves online again. In honour of breast cancer awareness month, the designer created a sports mastectomy bra for recovering patients – a nod towards its inclusivity efforts.

Other hyped releases included Kanye West's Adidas Yeezy Boost 700 V2 and Pharrell Williams' 'Now is Her Time' campaign.

However, the biggest attention-grabbing headline wasn't its star-studded collaborations, it was Adidas's rise above Nike in Europe's 2019 Stoxx 600 Personal & Household Index. Adidas's 52% was a stark contrast to Nike's 16% – a result that analysts are contributing to the three-stripe brand's ability to react in time.
Global vs. SEA
Taking a step back, you notice that most of the headlines above are channelled to the Western market, namely the US and the UK. The SEA region, on the other hand, lacks the same coverage.

The same can be said for the region-specific assortments. We've analysed popular collections from each retailer and noticed a disparity amongst the geographic locations.

Here are two core findings:
#1 SEA gets a smaller offering of collections – even for CNY
Though consumers in SEA do get to enjoy limited editions, only a portion of the items is made available.
Nike Stadium Jerseys & Adidas by Stella McCartney Collection
SEA consumers only got 20% of the products for both Nike's Stadium Jerseys and Adidas by Stella McCartney collection – a stark contrast to the US and the UK region.
Pride Collection
The LGBTQ message isn't yet widespread in SEA, which is why local brands and retailers steer away from it, for fear of suffering from a dent in sales and brand perception. Global brands, however, have to be consistent in their messaging.
With that said, only a handful of shoes under the Adidas Pride Collection can be found in Malaysia and Singapore. Nike's Betrue collection, however, is only available at distributors and resellers, such as Shopee and Farfetch.
Nike's CNY collection
We saw the same pattern for Nike's 2019 CNY collection, even though Chinese Malaysians and Singaporeans largely celebrate this festivity, with some homegrown retailers gearing up specifically for the event.
This year, Nike released themed apparel on top of their limited edition shoes, which incorporated auspicious colours and prints that matched the Kyrie 5 CNY sneakers.

While consumers abroad had access to Nike's CNY-themed apparel, SEA consumers could only purchase themed sneakers.
#2 Nike's plus-size is only restricted to the US/UK
As of now, the plus-size collection is only available in the US and the UK.
The collection saw a 71% sell-out in the first 6 months of 2019, and searches for 'Nike' and 'plus-size' have grown for many fast fashion stores too.
While Nike has not yet announced its expansion plans, it's safe to say that there is a demand among SEA consumers. In our 2018 study, we found that there is a market for the industry – and the numbers have significantly grown since then.

SEA consumers can, however, purchase other notable collections, such as Nike Yoga Collection and Nike Icon Clash Collection, a series of activewear that inspires female empowerment.

Now that we've drawn a comparison between markets, let's focus on the meat of the matter: How are Nike and Adidas performing in SEA?
Adidas vs Nike: Spotlight on SEA's performance
We've broken our analysis into two key areas:
New-In & Sell-Out Contributions
Bestsellers
New-In & Sell-Out Contributions

Activewear Shoes was the commanding category in Nike, with more than 40% contribution to both newness and sell-out – with its sell-out taking up half of the pie chart. Activewear Tops & T-Shirts came in second, though the category's sell-out was 10% lower than its newness.

Meanwhile, Activewear Pants & Leggings was more popular than Activewear Shorts, as the former category made it to the top 5 sell-out categories.
As for Adidas, both the Activewear Shoes and Activewear Tops & T-Shirts categories had equal weightage in new-in contribution and sell-out contribution.

But, like Nike, a similar pattern appeared with Adidas's Activewear Shorts – when it came to sell-out contribution, Activewear Pants & Leggings took its spot in the top 5 chart.
Bestsellers
Unsurprisingly, both Nike and Adidas had the same best-selling category: Activewear Shoes. Let's take a closer look at the variety of styles.

Nike

The bestsellers for Nike were revamped classics, such as Metcon and VaporMax Flyknit. In fact, all eight sneakers in the Metcon collection sold out within a few days in Singapore.

As for the Malaysians, the VaporMax Flyknit 2 had high product movement after its drop in January, and its popularity continued on until April of 2019. Nike Air Presto iD took over after that, as its sell-out surged from the month of June.

Adidas

The Continental 80 Shoe was one of the most popular shoes for Adidas, and our data proves it too. The sneaker had high product movement in Singapore and saw success in Malaysia too. Applauded for its versatility, the sneaker is a stark contrast to other bulkier and brighter shoes – perhaps a sign that minimalism is still the way to go.

Another one of Adidas's bestsellers was an Ultraboost collaboration with Game of Thrones, one of the most hyped television series of 2019.

The Race Never Stops
With still a few more months left in 2019, only time will tell who 'won' the battle. Both retailers have a strong line-up of partnerships and collaborations ahead for the year, with even better products ready in the near future. Ivy Park is one to watch. And for Nike? Its second Sacai x Nike LDWaffle's collection is already sold out (modelled by Naomi Osaka), and its two new Blazer Mids will drop in October.

Of course, SEA consumers may have to wait for a longer timeframe to get their hands on some of the sneakers. Though in certain cases, it may not reach their shores at all. While unsurprising, it may be time for Nike and Adidas to refresh their strategies if they want to widen their reach across the globe – the SEA market is clearly hungry to get their hands on the product.

For any brand to excel here, however, it needs to have a nuanced understanding of the consumers and the region's culture… which only deep insights and data allows a brand owner to track.
But one thing's for sure, there will never be a clear-cut answer for this Adidas vs Nike battle. Consumer preferences and the fashion landscape are ever-changing, and the ones that emerge on top will be those that can stay ahead of the curve.