The Revival of the Noughties
Love it or hate it, the inevitable nature of recurring trends is always around the corner. What consumers choose to wear now is always a trend from the past, recycled and revamped for a contemporary look.
Nostalgia plays a big role in how some former trends are dug up and reinvented to fit in with current times. It seems that millennials cannot help but to reminisce on the past, with terms like "throwback" or "#tbt" constantly popping up on social media, and this affects the fashion industry as well. Well-loved 90s trends such as chokers and flannels tied around the waist boomed a few years back, possibly thanks to older millennials who grew up during this period.
Source: InStyle
Now however, the 90s fashion trend is gradually hitting the brakes as it makes way for a new decade: the early 2000's or also known as the noughties. Stars like Paris Hilton and Britney Spears were fashion royalties then, pioneering trends like the Juicy Couture velvet tracksuits and mini handbags. This was an era where smartphones and social media were not as imminent and the only way of keeping track of fashion trends was flipping through tabloid magazines. Younger millennials who grew up in the noughties are now resurfacing early 2000 trends and creating a new market in the industry, much to the delight of retailers who are already leaping at the opportunity of supplying to this demand.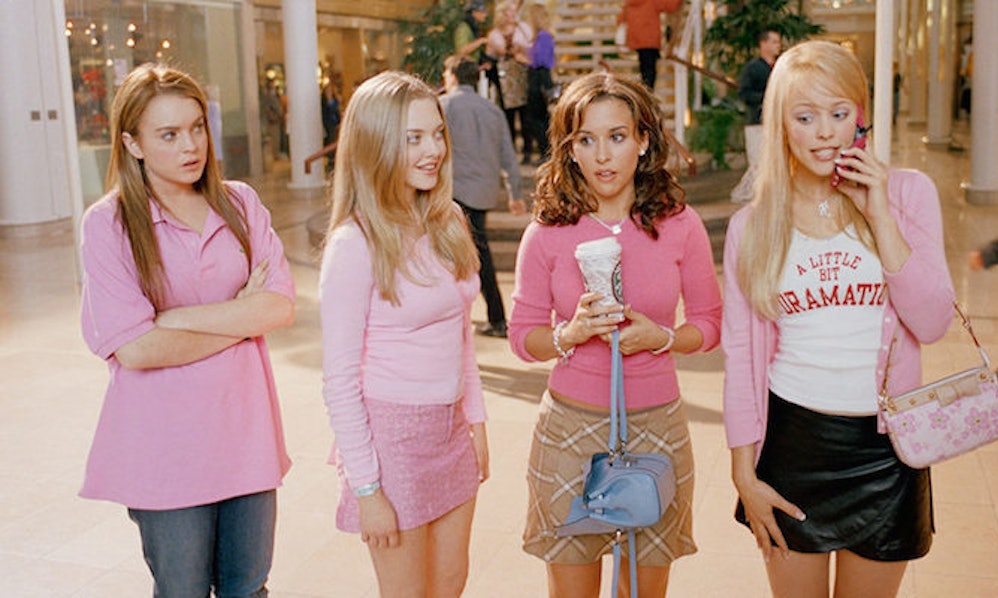 Source: Elite Daily
However, are these trends a fool-proof way of gaining profit? A trend well-loved on Instagram and by "IT" celebrities may not bode well commercially or translate into an increase in sales margins. Below, we analysed certain trends made popular in the early 2000's to determine if consumers are indeed interested in their revival. Fast fashion retailers, Urban Outfitters and Asos were used to illustrate the most current trends in the market.
Tube Tops
Source: The Gloss
From left to right (all from Asos): Honey Punch Strapless Body In All Over Velvet Leopard, ASOS Sequin Bandeau with Wrap Tie Waist, Missguided Tall Floral Brocade Crop Top
The tube tops above were some of the bestsellers from British retailer, Asos. Striking prints with darker hues fared well amongst Asos' consumers.
From left to right (all from Urban Outfitters): Urban Outfitters Versatile Handkerchief Tube Top, Urban Renewal Remade Tie Scarf Tube Top, Out From Under MJ Velvet Tube Top Bodysuit
As for Urban Outfitters, softer and more subdued prints were preferred among its consumers, a stark contrast to Asos. Scarf tube tops were especially popular from Urban Outfitters, perhaps a revamped version of the infamous bandana tops from the noughties.
Denim Skirts
Source: MTV
From left to right (all from Asos): Bershka Denim Button Up Skirt In Khaki Camo, Stradivarius Blue Denim Side Stripe Skirt, River Island Split Front Denim Midi Skirt
While denim skirts were well-loved on Asos, with an overall sellout percentage of 42.1%, the bestsellers saw certain tweaks that vamped up the 2000s classic. Retailers and brands played around with different prints and lengths to reinvent the denim skirt while still keeping its nostalgic touch.
From left to right (all from Urban Outfitters): Levi's Deconstructed Denim Mini Skirt – Indigo, AGOLDE Quinn Denim Mini Skirt – Vega, AGOLDE Quinn Studded Denim Mini Skirt
Urban Outfitters, unfortunately, failed to capture the fancy of their consumers. Unlike Asos, Urban Outfitters' assortment of denim skirts were all rather similar, resulting in their poor performance among consumers, with zero stockouts and minimal replenishments throughout the timeline.
Cargo Pants
Source: Playbuzz
From left to right (all from Asos): Obey Relaxed Cargo Trousers In Camo With Pockets, Bershka Cargo Pant In Khaki, ASOS DESIGN cargo trousers in camo
Similar to denim skirts, cargo pants on Asos were a big hit, experiencing constant stockouts and replenishments with an overall sellout rate of 51.9%. Baggy camo-printed cargo pants were a hit during Spring Fashion Week 2018, which could be why it performed exceptionally well on Asos.
From left to right (all from Urban Outfitters):  Urban Outfitters Authentic Cargo Pant, Urban Outfitters Raw-Hem Cargo Pant, Urban Outfitters Utility Cargo Puddle Pant
Unlike Asos, the cargo pants selection on Urban Outfitters failed to receive positive responses from their consumers. While Asos made the right decision in stocking up on more cargo pants with camo prints, which turned out to be a hit, Urban Outfitters missed the mark with a selection of cargo pants that were anything but well-received.  
Flared/Boot-Cut Jeans
Source: Pinterest
From left to right (all from Asos): ASOS Rigid Crop Flare Jeans with Godet Inserts, EVIDNT High Waist Two Tone Kick Flares, Dr Denim Holly Mid Rise Crop Flare Jean
Flared jeans were all the rage back in the early 2000's. However, 2018's new and improved version of this beloved trend included a higher waistline and a cropped hemline, as seen in the bestsellers from Asos above. The Dr Denim jeans, for example, went out-of-stock 9 times and was replenished 15 times during the timeframe.
From left to right (all from Urban Outfitters): BDG Kick Flare High-Rise Cropped Jean – Houndstooth, BDG Kick Flare High-Rise Cropped Jean – Stripe, BDG Kick Flare High-Rise Cropped Jean – Button Fly
Urban Outfitters finally got something right for this subcategory of jeans by stocking up on assortments that resonated well with their consumers. Unlike Asos, Urban Outfitters veered away from traditional light-washed jeans and stocked up on printed and ribbed flared jeans, which were sold out and replenished multiple times.
Conclusion
Alison Lansberg, a professor of History and Cultural Studies at George Mason University, shared that society usually feels nostalgic towards a decade 15 to 20 years after its conclusion. Therefore, it only makes sense that the early 2000s trend is slowly resurfacing now, and this is only the beginning. However, the data above has proven that although some former trends may be making its way back onto the racks, certain designs should be revised to fit in with current styles and today's consumers still want to retain a certain level of modernity in their fashion choices. By now, it should be obvious that trends always have a possibility of coming back in style therefore retailers cannot afford to overlook the importance of former trends.