Is Uniqlo Overshadowed By Trendy Fast Fashion Brands?
Source: Uniqlo
"Made for all" is a slogan that Uniqlo lives by and a quick browse through their extensive collection of attire would prove just that. The established Japanese clothing brand is no stranger to the world of apparel, having been in the business for more than a decade. Step into any Uniqlo store and you are guaranteed a friendly greeting of "Welcome to Uniqlo!" from their employees who are always at your disposal when it comes to customer service. With such universally impeccable service, one might wonder if their performance in the fast fashion industry is similarly reflected.
Volatile trends are the main driving force behind the industry of fast fashion. The speed at which trends move from the runway to mannequins has reached great speed with the help of modern technology. Take Zara, for example, who only takes 20 days to design, produce and market their products, allowing them to sustain in the world of fast fashion where trend sells.
However, unlike most fast fashion brands like Zara, H&M and Boohoo, Uniqlo stands on the other end of the spectrum by marketing themselves as a brand that provides consumers with basic and comfortable everyday clothes instead of being trendy. While brands like Zara and Topshop are known for instant gratification at the arrival of a new trend, Tadashi Yanai, the founder of Japanese retail company, Fast Retailing, of which Uniqlo is a subsidiary, firmly believes in providing quality and value for their consumers instead.
A GAP franchise has a massive closing down sale before biting the dust. Source: Daily Mail
Despite not succumbing to selling trends in fast fashion, Uniqlo still managed to rake in a 55% increase in profits abroad for the first quarter of 2018. However, Gap, the American version of Uniqlo did not experience the same fate as they recently shut down over 200 stores in 2017 due to poor performances. So what exactly is Uniqlo's secret to overcoming tough competition in the fast fashion industry?
Picking Up Speed
It is a race against time when it comes to providing the right clothes to consumers at the right time and Uniqlo is not one to lose out. Their slow performance in 2016 proved that it takes more than just affordable lifestyle apparel to fare well in the industry. Speed was a crucial factor that Uniqlo unfortunately overlooked. In the following year, Uniqlo wasted no time and sped up their design to delivery process to just 13 days, giving competing brands like Zara a run for their money. By shortening their supply chain to less than two weeks, they were able to give fast fashion consumers what they want almost immediately while sticking true to their brand identity.
"We need to be fast," shared Yanai, the owner of Uniqlo to Bloomsberg. "We need to deliver products customers want quickly."
Strong Brand Identity and Brand Promise
Source: Medium
While fast, disposable trends are not Uniqlo's forte, delivering straightforward and basic clothing is, and that is the main identity that Uniqlo has managed to sustain for many years. A strong brand identity equates to brand loyalty among consumers, and Uniqlo's slogan of "Made For All" could be the contributing factor to their colossal success. "Zara sells fashion rather than catering to customer needs. We will sell products that are rooted in people's day-to-day lives, and so based on what we hear from customers," said Yanai.
A great example of Uniqlo's promise and ability to adapt to the ever-changing needs of consumers would be the introduction of activewear into their collection. With the increase of athleisure, Uniqlo was quick to tap into the market and the high sellout and replenishment rates said it all.
Uniqlo, The Best Brand For Seasonal Wear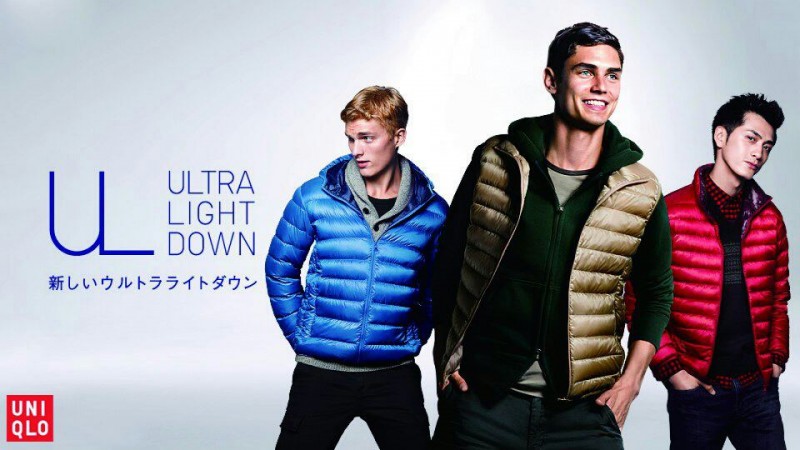 Source: Uniqlo
Besides providing the best array of basic wear to consumers, seasonal wear is also synonymous to the brand. Uniqlo has always strategised their collection according to the different seasons all year round, offering consumers a multitude of choices and encouraging return purchases.
For example, Uniqlo's wide range of HEATTECH wear was developed with the latest technology to retain heat within the wearer's body without any added bulkiness, ideal for countries with bone-chilling weather, like the United States.
The table above depicts the performances for HEATTECH products from Uniqlo in the United States market over two different timelines- winter and spring. Uniqlo interpreted the urgency for HEATTECH products during the winter season by increasing the SKUs, resulting in exceptional sellout and replenishment rates. On the other hand, the low SKUs and high discount range for HEATTECH products during spring indicated that Uniqlo halted its production and was trying to clear remaining stock, perhaps making room for garments appropriate for warmer weather.
A Stronger E-Commerce Presence
Despite their target to increase more brick-and-mortar stores worldwide, Uniqlo still aims to secure a more prominent e-commerce presence among consumers.
More consumers are migrating to the convenience of online shopping, something that the founder of Uniqlo is well aware of. E-commerce comprises 7% of the global retail market, and Tadashi Yanai aims to increase that with technologically-developed apparel through their e-commerce effort. However, among the vast competition in fast fashion, a brand needs to be one step ahead of their competitors to fair well in e-commerce, and this is where data comes in.
The graph above shows the total SKUs and sellout rate of the top five categories from Uniqlo. Even though the highest stocked category was tops, the sellout rate, however, was not on par.
The sellout rate for outerwear performed the best, despite consisting half the SKUs of tops . Categories like pants and leggings and accessories also bore high sellout rates despite lower SKUs. Perhaps an increase in SKUs could propel profits for Uniqlo.
From left to right (all from Uniqlo): Women Synthetic Leather Riders Jacket, Women Ultra Light Down Stretch Hooded Jacket, Women Tweed Collarless Jacket
Zooming into outerwear from Uniqlo, the image above shows the best-selling styles from this category. Uniqlo would be able to understand what their consumers favour when shopping online and further plan out a wider assortment range based off the combination of accurate data and a faster supply chain.
Key Takeaway
Despite the slight hiccup in 2016, it seems that Tadashi Yanai's goal for 2020 of amassing close to USD 41.7 billion in revenue is on track. Armed with a data-backed strategy, the Japanese retail powerhouse could possibly surpass trend-focused competitors and become the world's most profitable fashion company. We will have to wait and see.
Want to know more about how fast fashion operates? Drop us an email at info@omnilytics.co and we'll be in touch!